What we can learn from Warren Gatland when setting Budget targets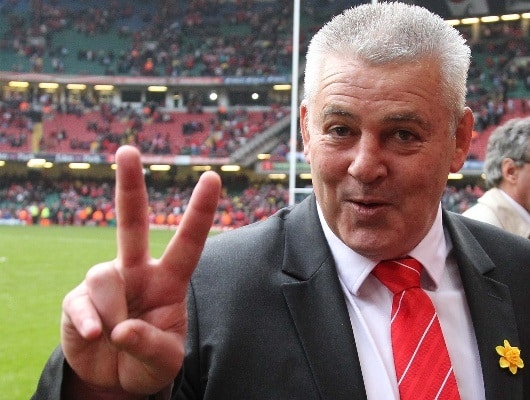 The iPhone was ringing. Warren Gatland, trainer of the British and Irish Lions, was sipping a cup of tea in the BA lounge of Terminal 5, while waiting for the flight to Auckland, New Zealand. Theresa May was calling. After the ritual wishes for his team's Test matches against the All Blacks, Theresa asked a difficult question: "What are the probability to win the Test Matches?"
How many times as CFOs we ask for probabilised Risk and Opportunities to understand what is the likelihood of a certain objective to be achieved, what are the actions in place to reach the objective. We help our CEO to make sure that "the Budget Control Game" as well described and analysed by G.H. Hofstede, generates that spirit that will drive teams to act and pursue the objective that has been set. Says Hofstede: "The decisive factor in creating the game spirit in budget control is the attitude of the boss. I have met managers in this study who were radiating enthusiasm towards their subordinates. They were the most successful in creating the game spirit"
Warren looked at the statistics his preparation staff has worked out, while trying to find a way to answer to Theresa's question:
– An average team in the last 107 games played by the All Blacks had only 7% chances to win
– The British and Irish Lions in the last 6 test matches had only a 15% opportunity to beat them
– More recently, the Lions Irish contingent, who went from beating New Zealand in Chicago to losing to the same opponents in a rugged encounter in Dublin a fortnight later, have been giving advice to their colleagues about what to expect. "Rory Best spoke earlier in the week about how the Irish felt they didn't handle the physicality the All Blacks brought, even though they'd spoken about it," Lions Irish won one game against AB: was that enough to call for a trend change?
– Gatland and his Lions were fully aware the All Blacks have not lost a Test at Eden Park (AB Stadium) since 1994
How many times, in budget discussions teams come with apparently reasonable analogues, with trends readjusted to the most favourable, for the scope, interval, with lists of risks? Analogues and statistical information are very useful to give a base of reference and help in the probabilisation but this is not the way a successful company should approach the discussion. Teams lists lots of risks, odds, potential adverse circumstances, so to agree on an easy target. "What we would suggest Warren to answer? How Warren's answer would influence the attitude of the team towards implementing their past performance, finding ways to over achieve. How recognising risks plays an important role but only if it is used to find alternatives and build countermeasures in advance.
Warren put statistics in his bag. Took a breath and said: "We're ready for it," "Physically I don't think we've disappointed so far. Will we need to up our game? Certainly. We're going to have to take ourselves to a place that individually we've not been to before. The All Blacks have certainly got better over the last four years and are reigning supreme at this moment in time, but the boys realise that and are excited by that challenge. Our squad is full of winners, it's full of guys who are used to winning and know how to win. We're going to be a hell of a side. We'll go down to Auckland and there's a sea of red there. The strength of the group is phenomenal and everything is building up:
Dear Theresa, we play to win!"
Every game has its own independent probability and though history was against them Warren's team lost one, won the other and drawn the third.
British and Irish Lions and All Blacks tie the Series.
Each of us in business can draw their conclusions on this nice sport story.
By the way, I am not sure if the call really happened …..
---