In Gaia's memory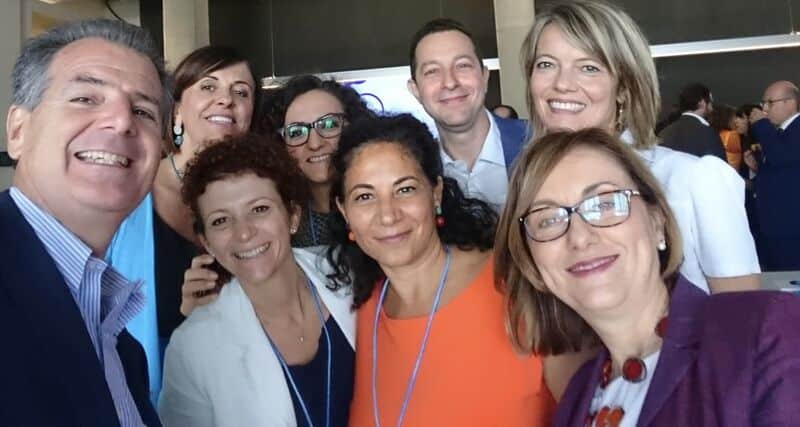 "Rare are the people who use the mind, few are those who use the heart and unique those who use both." With this sentence from Rita Levi Montalcini's heritage, Paola Testori Coggi and the Federated Innovation @MIND Board named the Auditorium of The HIVE after Gaia S Panina. She was unique in approaching life and death, joy and pain, achievements and defeats, balancing the "two brains".
Gaia's motto: 'To do the job of a scientist well, you need in your DNA to have curiosity and a desire to advance into the unknown, and a lot of dedication' is painted in blue on the main wall of The HIVE.
The HIVE is the place at MIND Milano Innovation District where innovators will meet to cross contaminate, exchange and to collaborate. Gaia taught all of us to "collaborate to innovate" since the early days of our Open innovation journey (in the picture) that she made it land at Federated Innovation @MIND.
On the Avenue Rita Levi Montalcini where The HIVE stays, another great woman and scientist's memory shines.
---