The World Well Being movement supports the need to refocus ESG measures on people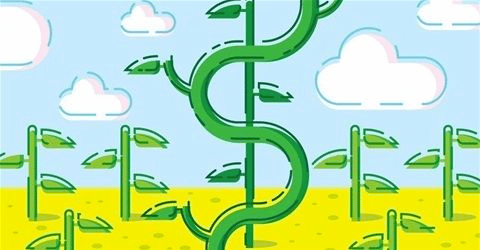 How is Life? Measure what you treasure

Wellbeing is about how we are doing as individuals and communities and this is what ultimately matters. It can be measured through a bottom-up approach by asking people directly how they feel about their work or their satisfaction with life as a whole.Effectively measuring wellbeing has far-reaching potential for the three Ps: Purpose in business, People and the Planet.
According to an analysis performed by Snam , as reported by the University of Oxford, "eight ESG indices and three ESG standards were analysed : DJSI, MCSI, Sustainalytics, ISS, Vigeo Iris, FTSE4Good, GLIO/GRSEB, Bloomberg Gender Equality Index, ECPI and SASB, GRI, WEF White Paper (2018). Only five of the ESG indices and one of the standards refer to employee wellbeing.  While there is some recognition amongst investors of the importance of wellbeing, the evidence shows there is still important work to be done. Most crucially, there is no standardisation amongst this metric, with most—but not all—of the indices referring to employee surveys, which in themselves are not standardised."
As refeered by Mckinsey Health Institute "A recent MHI global survey on how people define their health found that respondents viewed health through four dimensions—physical, mental, social, and spiritual—a wider definition than many systems and companies use. Employers neglect these at their own peril because they can contribute to rising rates of employee burnout.
To help employers better understand burnout causes and identify remedies MHI surveyed 15,000 employees and 1,000 HR decision makers in 15 countries. It found that toxic workplace culture is by far the biggest driver of burnout.
Individual efforts at health only go so far if employees must accept bullying from colleagues or customers, lack work-life balance, or have their work undermined. Employees in toxic cultures are eight times more likely to report symptoms of burnout; those experiencing burnout were six times more likely to say there were soon planning to leave their jobs."
As my readers know, my effort, through the blog The Happy CFO, is to stimulate debate, influence, educate and convince CFOs that they can facilitate and drive sustainable and happy transformation of the company they serve, if proper strategies and objectives are set. It is not a big surprise for me to discover that in the ESG standards, corporate well being is under represented, while many studies show that the risk of having a not engaged, unhappy workforce is very high and the Great Resignation is teaching it very clearly.
The World Well Being movement  key objectives are:
1. To promote a simple and universally acceptable standard for measuring wellbeing as a key ESG indicator for social impact.
2. To share best practices and provide insights into how to improve wellbeing.
3. To build a community that takes action and creates momentum for positive change.
The World Wellbeing Movement will leverage the expertise of its academic partner and its global network of corporate and philanthropic founding partners, who include:
• Wellbeing Research Centre, University of Oxford
• Snam Foundation
• HSBC
• Cisco
• S&P Global
• Victor Pinchuk Foundation
• Indeed
• BT
• Unilever Walls
• Fondazione Sviluppo e Crescita CRT
• MediaCom
• The Energy and Resources Institute
• 4 Day Week Global
• McKinsey Health Institute
The World Wellbeing Movement will be led by its Managing Director, Sarah Cunningham, who said: "There can hardly be a more important goal for business leaders and public policymakers alike, than the wellbeing of people. And, indeed, evidence shows that workplaces with higher employee wellbeing, and countries with higher citizen wellbeing, are seen as more attractive to work at and live in. That's why I am so excited to bring the World Wellbeing Movement's mission to life, and to partner with our trailblazing co-founders, who include Prof. Lord Richard Layard, Prof. Jan-Emmanuel De Neve, and Snam. Speaking on behalf of the co-founders, Prof. Lord Richard Layard noted that "With the new science of wellbeing, the goal of wellbeing has become a really practical objective."
The World Wellbeing Movement will sponsor the 2023 World Happiness Summit in Como on March 24th – 26th where I will participate to "develop healthy financial awareness". Let's meet there.
---