What Finance Professionals can learn from Cricket Players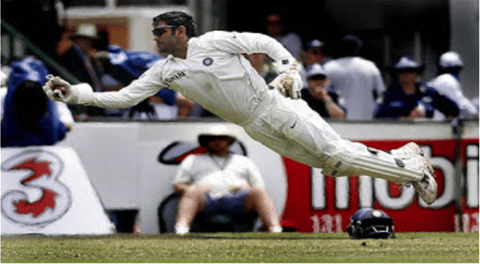 The ball flies at more than 130 km/h, it is small and hard. If you are reactive, you will never catch it. Expert players, after thousands of training hours, know where it will go. They play BWBWB: Be Where the Ball will Be. They are proactive. Their body moves a few milliseconds in advance and…it is a great catch!
"The Indian bowling attack is dangerous if you allow them to bowl to you. They have got some excellent spinners, spinners who don't necessarily give you a lot of flight to get down and hit the ball where you want to hit it," explained a world famous trainer "You have got to respond to the length they bowl, look to play both off the front foot and the back foot. Players have looked to react to the ball that's been delivered by these spinners and look to play off both front and back foot, and perhaps also look to use different guards and put the spinners off their line.
In comparison Accountant and Finance associates work seems static and slow but the dynamic of the profession and the markets suggested to the American Institute of CPAs to create a vision of what the CPA profession will look like in 2025. That vision is contained in the CPA Horizons 2025 Project. That project identified a vision based on a profession that "will help people and organisations shape their futures, combining insight with integrity" – in other words, a future-focused, value-adding profession that goes way beyond the stewardship and scorekeeper roles of our past. To make this shift, the profession will need to learn new skills.
Tom Hood reports in an interesting article on LinkedIn that: "Strategic and critical thinking – skills in evaluating facts, challenging assumptions and applying judgment to develop relevant solutions and Anticipating and serving evolving needs – abilities in identifying strategic directions and opportunities to meet the evolving needs of those we serve.
"Great hand-eye coordination, an instinctive sense of anticipation and big doses of bravery are important attributes that all outstanding fielders in cricket share in common. While some players have these qualities more than others, there are still various catching techniques that a fielder can employ in order to catch the ball better."
I spend many hours in my one to ones with Finance associates in my organisation to teach them there are a lot of good techniques they can use to understand where the company is going, what requests will come from the business, how to anticipate:
Work by and Know the rules. (For taking a catch you should be aware of the rules made by the International Cricket Council). Finance associates are appreciated for their Integrity, Trust and Advisory role. Doors are open to create a collaboration environment with Business Partners but they are expected to know and play by the Financial rules.
Ask to sit at the table where business decisions are taken. Take position. (The fielder should be in a good position in order to catch the ball). Your suggestions and help will allow to understand better the market dynamics and the need of the company to adapt and change
Have a positive mind set. If you think you are a bad Finance associate (fielder), keep that thought out of your mind. Fielding depends on your attentiveness and your attitude towards game. Thinking in a positive way can help you become a better Finance Associate (fielder).
Be attentive. Attentiveness is required for a good catch. You should expect that every next request from management (ball) will come to you. In this way, you will be more attentive and focused on the game. Take every opportunity to speak up, propose, share your suggestions and thoughts, be collaborative and participate.
Practice the proper form. Practice taking the catch over and over, whilst concentrating on using perfect form for each catch. Soon the catches will become second nature.
"Identifying future trends and seizing the opportunities in the present is the key to our success – and it's a skill we can learn" says Daniel Burrus. His company create the Anticipatory Organization: Accounting and Finance Edition, which was enhanced with the input of MACPAs customer co-creation team made up of a select group of CPA firms, CFOs, and controllers to create real-life examples that are built into the job aids and rapid application tools embedded in the learning system.
We see this as one way to accelerate our efforts to get out of our boxes a participant said and ….catch the ball in the most critical time of the match.
---