Happiness as a company strategy: if you treasure it, you measure it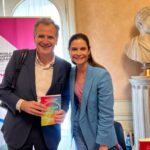 In the beautiful natural scenario of the Lake of Como, I could participate and enjoy the first World Happiness Summit located in Europe, an event that united the world's leading experts in the science of happiness and wellbeing with a global audience to learn practical tools for a happier life.
I took a lot of notes and pictures of all the presentations and I would like to share with you a freely adapted summary from the presentations at WoHaSu by Layard, De Neve and the World Wellbeing Movement. I will take also inspiration from: Jan-Emmanuel De Neve & Christian Krekel & George Ward, 2019. "Employee wellbeing, productivity and firm performance," CEP Discussion Papers dp1605, Centre for Economic Performance, LSE.
Stress is becoming a major issue
The majority of experts at the summit agreed that stress is becoming a major issue and it is impacting negatively mental health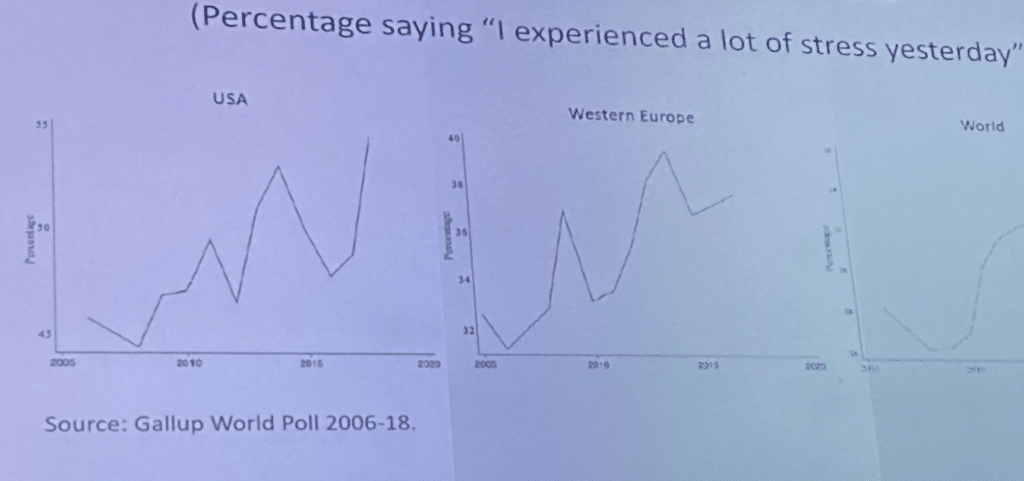 Mental Health is the highest factor influencing Misery in Life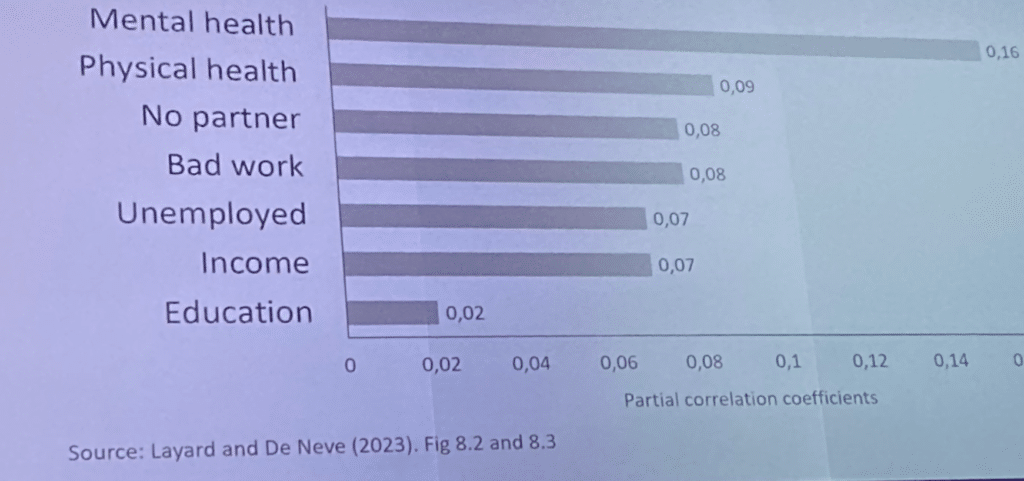 What researchers in the field of positive psychology found that happiness is generally a feeling of satisfaction with life, and it turns out mental stability plays a part in achieving long-term happiness. Improving happiness is a way to reduce mental suffering. "Mental pain – as suggested by dr Bahavna Barmi – can be as damaging and hurtful as physical pain. Although, it doesn't necessarily manifest outwardly. Mental pain, more often than not, affects one's cognition, emotion, and other thinking processes. And those suffering from its long-term effects often are not aware of the signs, nor do they immediately seek help.
Those who are mentally stable are generally in control of their personal thoughts and actions, are able to care for themselves and others, and can stay consistent and present in their work, family, and social lives. On the other hand, those who struggle with their mental health can suffer from the following early warning signs: pulling away from people and their usual activities, eating or sleeping irregularly, struggling with alcohol or various kinds of addictions, or feeling hopeless about life. These feelings can hinder you from functioning properly and experiencing the good things in life. Such factors curb happiness."
Happiness is the only legitimate object of good government
The proposal of Layard is then to make sure that, as suggested by Thomas Jefferson, father of the American Constitutional law, "The care of human life and happiness is the only legitimate object of good government" and the Basic Test to validate if the Government is investing in Happiness is to measure Change in Wellbeing/Net Public costs
Layard and De Neve then proposed to "measure what we treasure": if Happiness is the greatest end for government then GDP measure and target should be adjusted or integrated by Happiness. As companies contributes to GDP growth and creation of prosperity, profitability alone can not be taken as a scope. The world of education, similarly should not consider only grades but overall students well being as focus.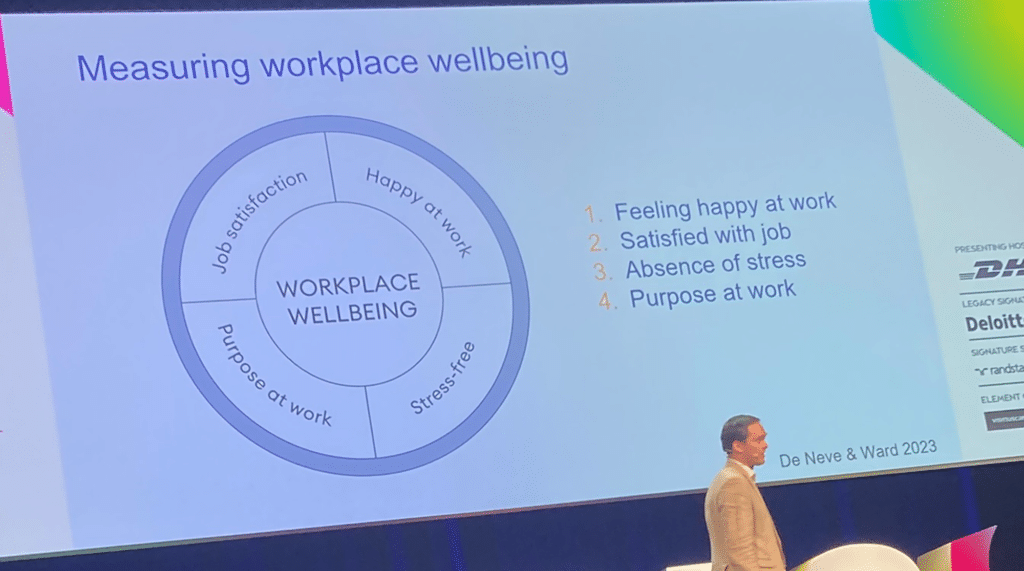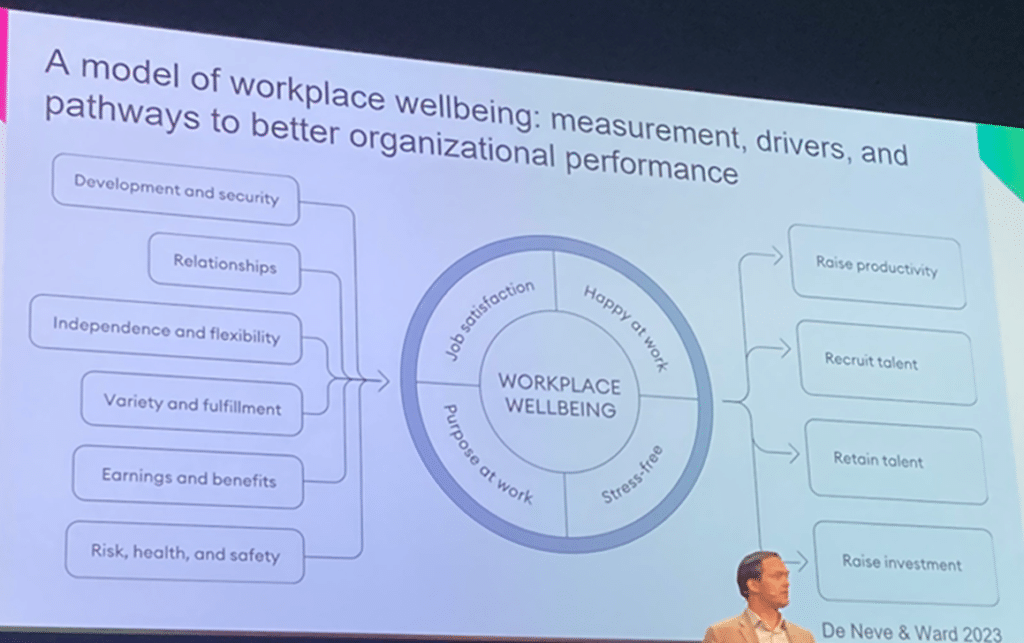 De Neve focussed on the workplace well being and its key elements to be taken in consideration, measure and target. A very large research with 15 million of reports examined, the largest research on company well being ever done, highlighted the following drivers of the generation of wellbeing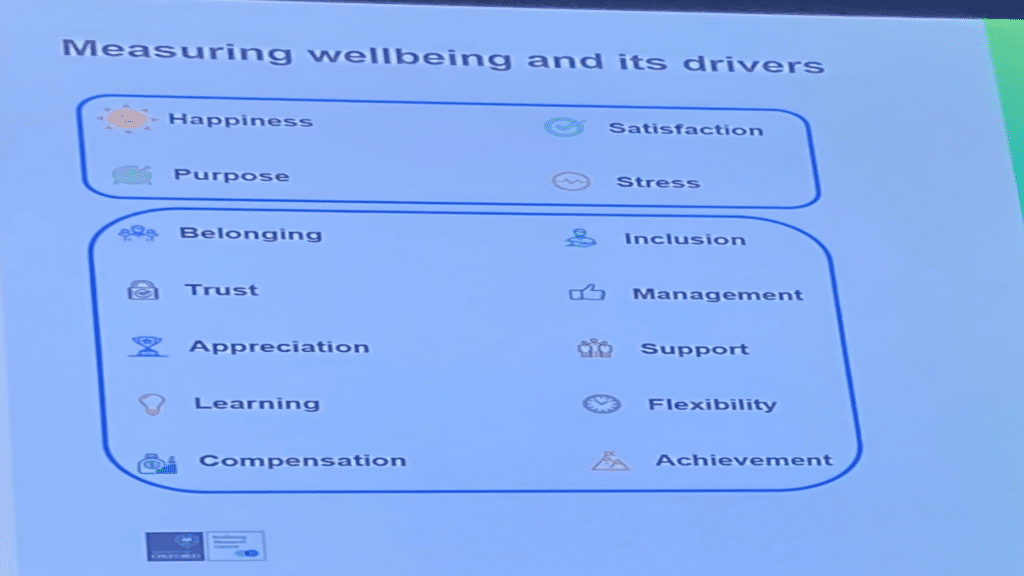 The De Neve's analysis then compared the stock value of Companies with high satisfaction ratings versus the major indexes (S&P 500; NASDAQ-100; Dow Jones) showing how the "happy companies" have outperformed the indexes in the last years,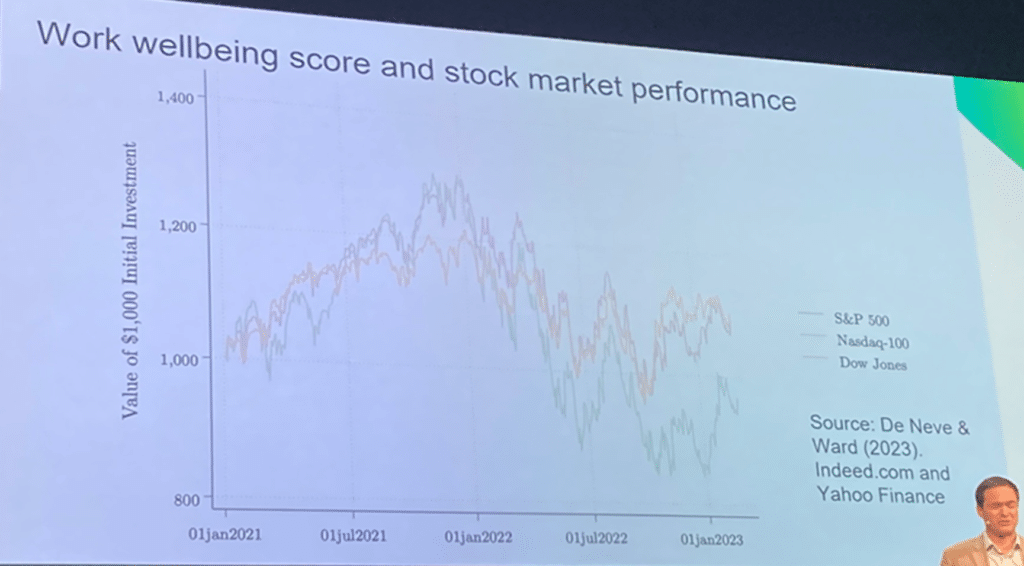 If you treasure, you measure
In a recent article the authors commented on the importance to include Happiness meausure, targets and actions: "Our research makes a powerful case for why it's not just the right thing to invest in wellbeing as a government or business leader, but also the clever thing to do. It is correlational, it doesn't quite identify causality, but there's a lot more work to be done with these data. We hope that more economists will join with other social scientists to answer the overarching question of how to create a happier world. Quite rightly, economics has always insisted that we cannot think coherently about policy choices without evaluating them against a single measure of value. It's time now to make that value a true measure of the real quality of life as people experience it."
At the Summit they launched the World Wellbeing Movement and a Manifesto that encourages to "We can build a happier world – with sustainable wellbeing and much less misery. But we will only do it if that is really our objective. So let's measure wellbeing. And let's make it the objective of every organisation and every individual. There could be no more inspiring purpose for our lives."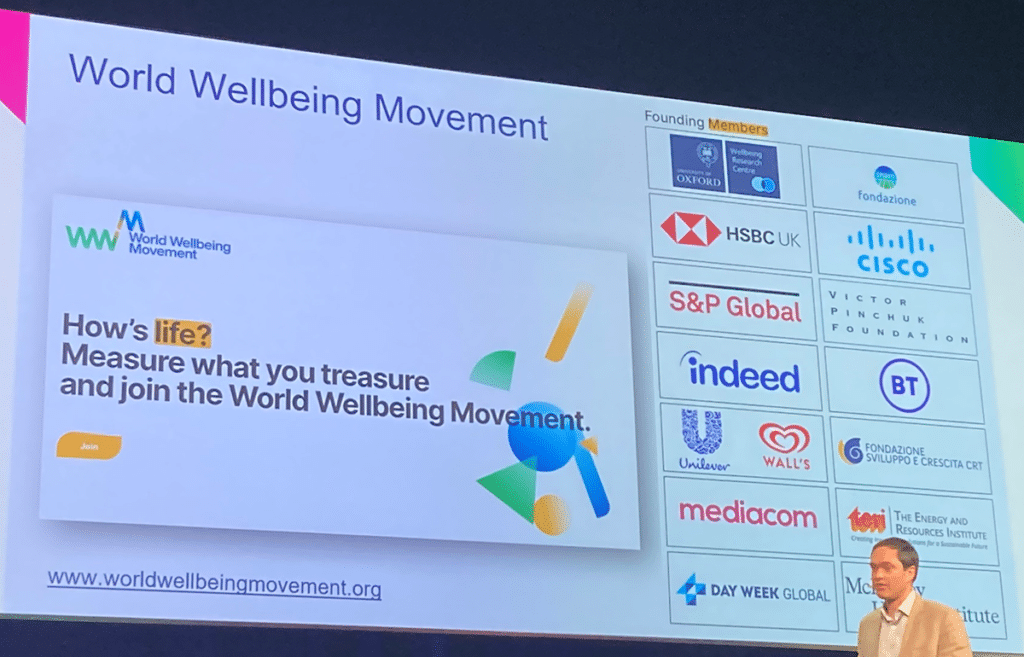 ---